EU-Multi-sectoral trade and investment fair in Armenia
Stand d'information
Organisateur
AWEX
Délégation de l'UE + Chambres de commerce en Arménie
En détail
EU Multi-sectoral trade and investment fair in ARMENIA
A Gateway to Iran and Eurasian Economic Union
YEREVAN : 15-17 September 2017

Expo Europe in Armenia
The Delegation of the European Union to Armenia together with the EU chambers of commerce present in Armenia are organizing the EU Multi-sectoral trade and investment Fair under "Europe in Armenia" Expo slogan.
This will be the first fair in Armenia fully dedicated to the EU companies. The companies in a specific industry sectors: Tourism, IT, Agricultural, Textile and Machinery, as well other sectors, which have the potential for the business to business matching opportunity, will exhibit their products and services.
The business visitors from the EU, Armenia, Iran and other countries will be invited to take part at the Fair, aiming at establishment of joint ventures and agreements.
It is a unique opportunity for any company wishing to do business in Armenia.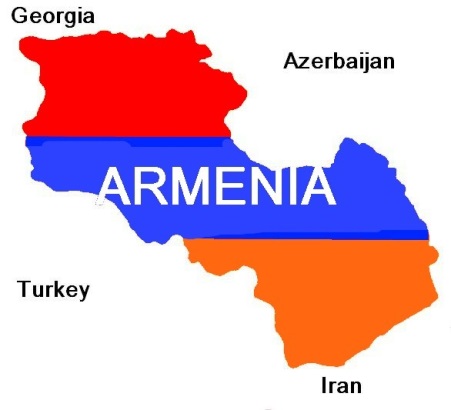 The Fair offers you the possibility
-          to display your products and services
-          to meet other European, Armenian and Iranian businesses
-          to explore investment and partnership opportunities
-          to compare prices and conditions
-          to obtain ideas for company products and services
-          to meet new business partners
-          to gain an overview of Armenian market
-          to attend conferences, special shows.
Side events
Besides the main activities, the fair will give opportunity for economic and technical cooperation and exchange, investment exploration, insurance, transportation, advertising, visits to local manufacturing plants and trade consultation. There are three planned forums related to the EU regulation in food and non-food sectors, as well as "Doing business in Armenia". The sightseeing tours and cultural events will be organized for the participants and foreign visitors of the Fair.
Despite the fact that Armenia is landlocked small country it provides large opportunities. 
Armenia is benefiting from the EU GSP+ regime, which means NO customs duty for around 6300 products originated in Armenia and exported to the EU. 
Because of Armenia's membership to the Eurasian Economic Union (EEU), zero Customs tariffs applied for the Armenian products exported to the EEU. 
Gateway to IRAN: Armenia shares border with Iran. The EEU plans to conclude Free Trade Interim Agreement with Iran covering reduction of customs duties for limited number of agricultural and industrial (pharmaceuticals, textile, steel products, machinery, electrical equipment, vehicles, etc) products. After the EEU new Customs code will enter into force, Armenia will have a right to establish a Free Economic Zone at the Armenian - Iranian border. 
Free trade agreements with neighboring Georgia and other CIS countries.
Belgian citizens don't need a visa to stay up to 180 day in Armenia.
AWEX will organize an information stand at the Fair with two participation options
You can send us the documentation of your company to exhibit at the Fair
You can join our common stand personally and benefit from tailor-made B2B meetings and huge networking opportunities.
AWEX also offers financial participation in your travel expenses : Support Mobilité hors UE
REGISTRATION
Registration via the on-line form.
Once your registration is accepted, you will be asked to fill in a detailed questionnaire in order to provide all the necessary information for completing your business program.
Participation is free of charge for the Walloon companies.
The registration deadline is the 15st August 2017.
Aleksandra
Tonkikh
Spécialiste marché (Russie, Belarus, Arménie, Kazakhstan, Kirghizstan)
T 32-2.421.86.64