Workshop Japon / focus secteur agroalimentaire 2021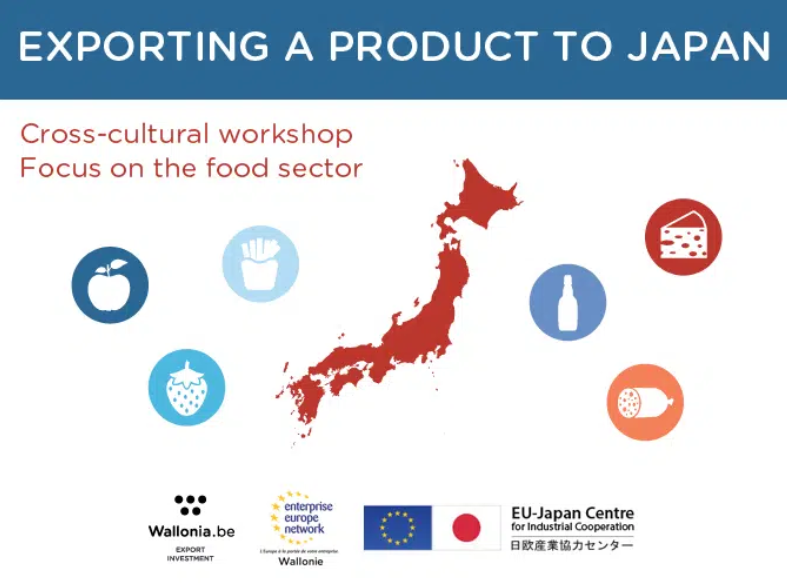 Depuis l'entrée en vigueur de l'accord de partenariat économique UE-Japon (APE) en février 2019, les exportations de produits alimentaires de l'UE vers le Japon ont fortement augmenté. Pourtant, de nombreux exportateurs européens estiment que l'accès au marché japonais reste difficile en raison de pratiques commerciales peu familières.
EU-Japan Centre, en collaboration avec EEN Wallonie, propose un webinaire à destination des producteurs et exportateurs wallons pour se familiariser avec le marché japonais et les procédures d'exportation vers le Japon.
Le webinaire aura lieu le jeudi 21 octobre de 10h30 à 12h30 et se déroulera en anglais.
Programme :
Culture Webinar (30min) (Chieko Nakabayashi)

Japanese Business Culture
Japanese Business Practices
Belgian Export and Japanese Market
Modes of Export to Japan
Distribution System and Outlets in Japan
Q&A

Food Export Webinar (40min) (Chieko Nakabayashi)

Belgium's Food Export and EU/Belgium Advantages
Japan's Food Market and Product Orientation
Marketing, Distribution and Sales in Japan
Trade Shows, Business Matching- Meeting Japanese Partners, Note on Organic Food and Beverage
Import Process and Procedures at Japan Customs, Legal and Regulatory Clearances
Q&A

EPA webinar (40min) (Yvan Van Eesbeek)
Japan is currently the 5th most important export destination for EU agricultural products. The tariffs cuts resulting from the EPA will further boost EU-Japan trade for many agricultural, food & fish products. Japan has agreed to liberalise 87% of all agricultural tariff lines. These lines cover almost 90% of trade value. The EPA furthermore recognises and protects more than 200 EU Geographical Indications on the Japanese market.. 
-EPA Introduction
-Market access opportunities for certain EU agricultural, food & fish products exported to Japan
Beef & pork meat
Cheese & dairy products
Processed food products
Wine & spirits
Fish & seafood
-Geographical indications
-Rules of Origin
-Sources of Information
Speakers' profile :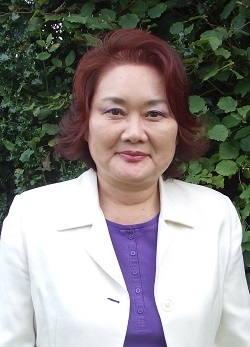 Ms. C. Nakabayashi worked at the UN Industrial Development Organization (UNIDO) in Vienna and the UN Food and Agriculture Organization (FAO) in Rome, as well as for Japanese Government Agencies for Japan's ODA programs. She is a licensed lecturer on business management for manufacturing and service businesses.  She is currently based in Brussels and in Tokyo for consultancy and lecturing.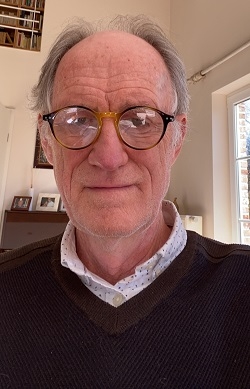 M. Y. Van Eesbeek worked for more than 25 years at the European Commission, mainly in departments dealing with international trade negotiations in the field of agriculture. He is currently working as a free lance expert at the EU-Japan Centre for Industrial Cooperation